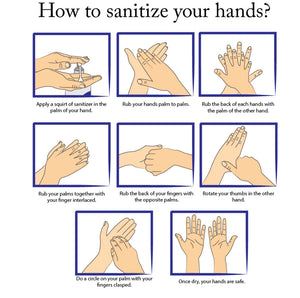 The Proof is in our Ingredients! Check out Our Disinfectant today!
Like anything that occurs naturally on this planet (or indeed, in the universe), essential oils are far more complicated than we may be aware of. Knowing more about essential oils can give you a deeper appreciation and understanding of aromatherapy and many other practices that involve the use of essential oils.
1. Essential oils have been around for thousands of years.
We've all thought this same thing at least at one point in our lives: if something is more expensive, it's probably because it has better quality. That's not necessarily true in all cases, and certainly not the case when it comes to figuring out where to buy essential oils that are affordable and high-quality. Affordable essential oils can stand toe to toe with their more expensive counterparts -- that is, if you know where to look.
The purity and quality of essential oils can be difficult to ascertain before you purchase them. However, you can do your due diligence to ensure that you don't spend too much, or that you don't buy anything too cheap. By learning more about how brands price their essential oils, and what to watch out for, you'll be able to get more bang for your buck.
 What exactly are essential oils, anyway? What are they for, and how do you use them?
If you're new to essential oils, you may wonder why people are willing to shell out a decent amount of money for a 15ml bottle. However, once you've tried using an essential oil or two for various purposes, you'll likely find out why.
Essential oils are basically potent, highly concentrated, and aromatic oils extracted from various plants via steam distillation or mechanical pressure. These oils contain chemical compounds like terpenes, alcohol, hydrocarbons, esters, ketones, and more, which contribute to the aroma and benefits of the oils.
Leaves, flowers, bark, or fruit peel produce these essential oils, which are contained in particular plant cells. It can take a lot of leaves, flowers, bark, or peel to produce just a bit of essential oil.
For example, the peels from 100 bergamot fruits can produce only about 0.86 kilo of bergamot essential oil. This is why essential oils are so concentrated.
---