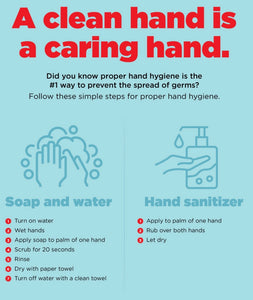 Top 3 Reasons To Buy High Quality Essential Oil enriched HandSanitizer Here
 As much as your hands serve you, they also put germs in contact with your mouth, eyes, nose, and many other parts of your body. We hope you're already washing your hands with soap and warm water multiple times a day, as that is the best way to clean them, but another worthy alternative is hand sanitizer. If you haven't already made this germ-fighter a staple on your shopping list, you may want to do so after learning about the benefits of hand sanitizer.
BENEFIT 1: CLEANLINESS
This shouldn't come as much of a surprise. One of the foremost benefits of hand sanitizer is just that: It sanitizes. These products were designed to kill germs, and they get the job done. When used properly, hand sanitizers can eliminate 99.9% of the unwanted germs on your hands. 
BENEFIT 2: PORTABILITY
Last time we checked, you can't take a sink on the go. In those situations where you need to wash your hands, there isn't always going to be soap and water available. You can slip a small bottle of hand sanitizer in your glove compartment, a purse, or even your pocket for situations where you might want to wash your hands but either can't find a sink or waiting for one is inconvenient (think long lines or far away restrooms). It's perfect for when you're grabbing a snack at a sporting event or have just left a public space, like the grocery store.
BENEFIT 3: GREAT FOR GROUP SETTINGS
At the office, in the classroom, or in any space with lots of foot traffic, germs spread quickly. And even if you're not getting ready to eat or taking out the garbage, other people's germs can affect you (especially in close quarters). That's why having hand sanitizer available is ideal for group settings. Teachers, students, and office workers can kill germs periodically throughout the day without having to leave their classroom or desk, and gym-goers can use a squirt of hand sanitizer before hopping on the next workout machine.
---